Several weeks ago I was at my sister's home for our bi-weekly sisters & sons playdate. Between the 3 of us sisters that are married (there are 6 of us in all-with just one brother!) we have 5 little boys among us...all 4 years old and under! So, you can imagine when get together it's craziness, tons of energy and little boy testosterone running rampant, and oh so much fun!
Being that boys like to go outside we tempered our little dudes' wild spirits with some time outdoors. In doing so I noticed a sad little tree in my sister's yard that had succumbed to last years drought. We had record breaking temperatures here in the South last summer...something like 70 days over 100 degrees...many days with crazy temps like 107 and 108! Couple that with little to no rain and that amounted to a lot of plants & trees suffering..and that brings me to my sister's tree.
The bark was falling off and was all over the ground near where our boys were playing. I saw it and immediately knew I could do something with it...I wasn't sure just what at the moment, but I gathered it up with the excitement of a child picking up candy from a pinata! Seriously, I was thrilled over it! I love natural elements and enjoy incorporating them in our home.
When I got home I began to think of what I could do with the lovely bark, and this is what I came up with.....
I didn't take any before pics, but what I simply did was to hot glue various pieces of bark to a tall cylindrical vase that I already had. Then I tucked in some reindeer moss to cover up some of the gaps, and voila! A lovely, repurposed portion of an otherwise forgotten tree.
I just love how it turned out, and I like remembering that there can be new life after death...fitting since Resurrection Day is just around the corner!
I'm linking up to: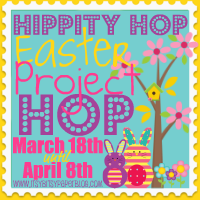 Blessings, Grace